Wedding Timeline and Rehearsal-Dinner
Designing a rehearsal dinner that represents you and your fiancé helps kick off your wedding weekend in an unforgettable way. With your family and closest friends gathered together, the rehearsal night is a special time to celebrate and enjoy quality time.
Use your personal style
Your rehearsal is the official start of your wedding weekend—and helps set the stage for what's to come. When planning, try to tie in your rehearsal dinner with the overall vibe of your wedding.
Be inclusive
Standard tradition is to invite your wedding party and immediate family to the rehearsal dinner. To stretch the circle wider, you can offer invitations to participants in your wedding and other important people in your life.
Choose a formal or informal setting
If you envision a laid back, informal rehearsal dinner, choose a setting to match—like a backyard barbeque, community hall or casual restaurant. If you're wanting something more elegant and formal, opt for a hotel venue or upscale restaurant.
In deciding if you'd rather go the formal or informal route, either match your rehearsal dinner to your wedding scheme or make the evening entirely unique.
Create a light-hearted vibe
Because your rehearsal dinner is a special opportunity for people to enjoy a smaller gathering, design an environment where guests can easily relax. You can play calming music in the background, offer yard games for guests to play or have a bonfire once it gets dark. By creating a vibe where people can unwind, they'll savor the evening and be ready to party on your big day.
Add special meaning
Looking for wedding rehearsal dinner ideas that make your evening personal? Include elements that reflect you and your fiancé's style.
Ways to personalize your evening include:
Short speeches or toasts by those not speaking at the wedding (keep it brief)
Have a prayer or blessing said before the meal
Present a slideshow of photos that highlights your relationship
Play a short video made by you and your fiancé
When you add a personal touch, the night becomes more meaningful and guests become more connected with your love story.
More
Dinner Etiquette
First up, do you even have to have a rehearsal dinner? The real answer is only you (or possibly your mama) know for sure. In some parts of the US, a rehearsal dinner is considered beyond mandatory. In other parts of the country, people can take it or leave it. So if you're not sure if you want one, ask around and see what the reaction is… (and then decide if you care).
Who comes?
Traditionally, the rehearsal dinner was only for immediate family, the wedding party, and their dates. You know, the people that would otherwise be at a wedding rehearsal. But these days, rehearsal dinners often include everyone in from out of town, or just… everyone. In short, that means you have a lot of control over how big or how small you want to make this thing.
Who pays?
Traditionally, the rehearsal dinner was paid for by the groom's family (since, you know, the bride's family paid for everything else). But thankfully those days are long gone. That means the rehearsal dinner costs are generally just split up as part of the general wedding expenses. Though, if one or the other of your parents WANT to pay for it? I say, let them!
Backyard/Park BBQ/Potluck Rehearsal Dinner
This is a common and super laid-back idea. (But don't forget fifty-plus people in your house is just that: fifty-plus people in your house.) Maybe you had toyed with the idea of a potluck style wedding reception but decided against it—this is the perfect time to run with that! Maybe the hosts are in charge of barbecuing the main dishes and ask guests to bring sides and desserts. Or perhaps you hire a few food trucks for a fun vibe. Really, though, all you need is some food, tables and chairs, paper plates, and good tunes!
Taco Party Rehearsal Dinner
This is a fun, and relatively easy theme to pull together. Most Mexican food restaurants will cater for really reasonable fees, as will local taco trucks (and um, Chipotle).
Something New
Murder Mystery Party Rehearsal Dinner
This one takes a little planning but could turn into the most fun anyone has had all year. Plan ahead (by which I mean, have a friend or loved one plan ahead) and give guests their character and costume information before they are leaving for the wedding weekend. Get people on board, in costume, and excited about the theme. Before you know it everyone will be mingling, laughing, and getting to know each other. The only question left is… whodunit?
These are some ideas to look at for the rehearsal dinner.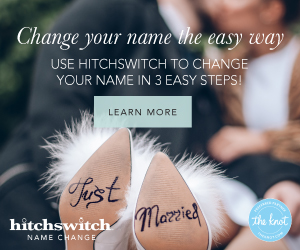 Promo Code – WVP10 and save 10% on any package!!!
Click the link to take advantage of the savings
Wedding Vendors Podcast
Subscribe to the podcast on Stitcher
Subscribe to the podcast on Itunes
Podcast: Play in new window | Download