Sweet Invitations
When choosing a wedding cake it does not have to be short and sweet, The wedding cake is often a major part of any reception. It can serve as a focal point to draw people's attention. Many celebrations include a ceremonial cutting of the cake. It's not surprising that people stress over finding the perfect cake.
Who will be your cake artist
If you've been to a wedding where you loved the cake, ask the couple who they used. Word of mouth can be a good starting point. Different bakers specialize in different styles of cakes. Search for bakers that create the style of cake you're looking for and meet with them.
Time for cake 
Selecting a wedding cake and having it made often takes three to six months. Don't leave it to the last minute and expect the baker to accommodate you.
Size Matters
The number and size of the tiers determine how many people the cake can feed. Decide what size slices you want first. Ask the baker how many tiers you need to serve the number of guests given that slice size. Then tell whoever cuts the cake how big to make the slices. A three-tier cake typically serves up to 100 people.
Frosting choose wisely
For warm weather weddings, fondant can be a better choice than meringue (Pie), whipped cream, or buttercream, as it doesn't melt as these frostings do. Fondant is also the best choice for a smooth a. Those who prefer the taste of buttercream but want the appearance of fondant should have the baker frost the cake in buttercream before applying the fondant layer. Consider the colors you're using when choosing a wedding cake. People may not want to eat a cake with frosting that will turn their tongue blue or green.
Pricing
Many bakers charge a base fee depending on how many slices the cake will serve. This fee can range anywhere from about $1.50 to about $15 for each slice. However, more complicated decorating schemes increase the cost. Fondant frosting costs more than buttercream frosting. Basically, the more work it takes to create the cake, the more expensive it will be. Because much of the work comprises decorating, using fake Styrofoam layers instead of cake to make the cake look larger won't make the cake much cheaper than using real cake.
Tasting
Once you know what flavors you want for the cake, filling, and frosting, set up a tasting. Then you can see how the cake would taste with various flavor combinations. Ask to taste four or five different flavors that sound good. The same flavor of cake can taste very different depending on who makes it. Even if you're getting a relatively simple flavor, taste it before choosing a wedding cake and committing to a baker.
Delivery
Coordinate the cake delivery with both the baker and the reception site. The baker may have to bring the cake in pieces and assemble it on-site, which takes some time. The cake may need refrigeration, so make sure the site has a large enough refrigerator.
Local Vendors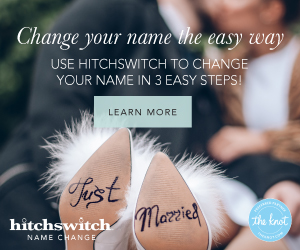 Promo Code – WVP10 and save 10% on any package!!!
Click the link to take advantage of the savings
Wedding Vendors Podcast
Subscribe to the podcast on Stitcher
Subscribe to the podcast on Itunes
Podcast: Play in new window | Download