Interview with: Amber Olsen with Officiant Amber.
Bio :
Amber with Officiant Amber is new to the Grand Forks area but is NOT new to the wedding industry. She has married nearly 200 couples in the past 3 and a half years that she has been officiating weddings.
 An award-winning officiant:
Amber received WeddingWire's "Couples Choice Award" in 2018 and 2019 and the Antelope Valley Press' "Best of" Award in the officiant category in 2019. Officiant Amber specializes in customized, non-boring wedding ceremonies written exclusively for the couple after an in-depth couples interview.
Each wedding is unique to the couple, so whether you are looking for an elaborate ceremony at a local venue or prefer a simple, quiet elopement-style license signing in the comfort of your home, Officiant Amber is your go-to professional.
How do you service the wedding industry?
Officiant Amber is based in Grand Forks but will travel. She meets with each of her couples that choose to personalize their ceremony to go over a detailed couples questionnaire, where she will ask you questions about how you met, find out a bit about your love story, and learn about the type of ceremony you are looking for.
She will also give you unique ideas for your ceremony you may not have thought of to get those creative juices flowing. She then arrives early for your wedding, to ensure everything runs smoothly during the ceremony. Amber touches base with your other wedding vendors from the photographer to the musicians, to ensure each and every person is familiar with the flow of the ceremony so that your wedding ceremony flows effortlessly.
Afterward, Officiant Amber completes and submits your marriage license to the County for recording, taking the stress off of the couple so they can enjoy the days after the wedding, knowing that this important paperwork is taken care of in an efficient manner.
Tips for the wedding couple
1. Hire a professional. After your initial meeting with Officiant Amber, she will be able to perfectly craft a ceremony that reflects your love for one another and your relationship, personalizing your ceremony to be one that you and your guests will remember for a lifetime. Don't leave your wedding day to chance with an amateur officiant or friend.
Read reviews. Reviews are VERY important in the wedding industry. Read what other couples have said about the professionals you are considering.
Meet vendors at bridal shows. This is a great opportunity for you to get to know professionals on a more intimate level to see if they are a good fit for you and your wedding.
Do your research. Not all wedding officiants are the same. Read their reviews, talk to previous brides, and chat with your wedding professionals to get a feel for a vendor
Thank you it was great talking to you about Your business can you let the listeners know where they can get in touch with you and your business?
For additional information on how Officiant Amber can help create a beautiful ceremony for you, please visit www.officiantamber.com. Check out 5-star reviews on WeddingWire, The Knot, Google and Facebook. Chat with her on Facebook and Instagram at @OfficiantAmber. Her email is officiantamber@gmail.com.
I will have links in the show notes, and a way to get in contact with Officiant Amber.
Thanks again for listening to the Wedding Vendors Podcast, you can go to www.weddingvendorspodcast.com to listen to all the other interviews and episodes that we do.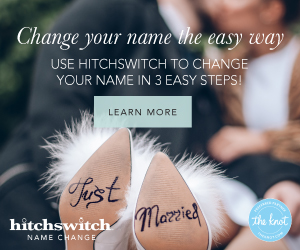 Promo Code – WVP10 and save 10% on any package!!!
Click the link to take advantage of the savings
Wedding Vendors Podcast
Subscribe to the podcast on Stitcher
Subscribe to the podcast on Itunes
Podcast: Play in new window | Download