Wedding Vendors Podcast EP: 45
The tux the dress, the shoes, and the grooves.
6 Fashion Rules for Grooms
You want to look as stylish as your partner on your wedding day—so follow these rules.
As the groom, all eyes will be on you (and your partner) on your wedding day, so of course, you want to look your best. Need help figuring out what to wear? Don't worry—we've got you covered. Follow our rules below to look stylish when you say "I do."
Rule 1: Your suit or tux should fit the venue and location
the most basic level, your attire should be appropriate for your venue and match with the overall vibe of the wedding. If your wedding is in the daytime or outdoors, you can wear something a bit more casual (think: lighter-colored suits made of fabrics like khaki). If it's an evening affair in a ballroom or high-end hotel, go with either a dark, well-tailored suit or a tux. Want to get even more formal? White tie (a black tailcoat, white shirt, and white bow tie) is the ultimate in formalwear and ideal for an extra-luxe venue.
Rule 2: Your attire should coordinate with your partner's.
Another fairly obvious one, but it has to be said: Remember, your wedding is your first opportunity to show off your style as a couple, so make it a joint effort. While you may not know exactly what your partner is wearing, you'll want to be sure your styles work together. So if her dress is a crystal ball gown, you won't want to wear a lightweight linen suit—a classic black tux is more like it. Other combos that work: a rustic lace gown paired with a tailored tan suit, or a streamlined city-chic gown with a slim-cut gray suit.
Rule 3: Your body type should dictate the suit.
The key to looking sharp is dressing for your body type. If you're tall and slim, most tuxedos and suits will look good on your frame. To add bulk, try a double-breasted suit, which will make you look broader. To slim down, try a fitted suit with a little bit of a nip in the waist to give the impression of a leaner silhouette. Skip lighter-colored suits since darker hues are slimming. And to elongate the body (and add some height), go for a two­ or three­-button jacket with a low ­button stance.
Rule 4: The fit should be perfect. 
Even the most expensive tux on the rack will look and feel awful if it doesn't fit right. You should be able to move around easily—do lots of twists, turns and arm raises to make sure there's plenty of mobility to show off your dancing skills. Regardless of whether you're renting or buying, most shops will custom tailor the purchase. Here are a few basic tailoring rules:
The jacket sleeve hem should fall at the wrist bone with about one-fourth to one-half inch of the shirt cuff showing below.
The bottom hem of the jacket should cover the butt and the vent shouldn't pull open. If it does, that means it's too tight.
The collar should lay flat on the back and sides of the neck without any gaps or bulges.
Pants should fit comfortably when standing and sitting and break across the top of the shoes so they cover the top one-third.
A bow tie should fit snugly around the collar.
Rule 5: Your look should coordinate with your attendants.
Traditionally, the groomsmen wear attire that's the same as or similar to that of the groom, but it's up to you. Even if you aren't planning for all the men in your wedding party to wear the exact same suit or tux, it's important that their outfits match in style and feel with yours. (It will look a little bit off if you're up there in a tux while your buddies are wearing casual khaki suits.) Matching doesn't just end with the guys either—your whole wedding party should have a cohesive style. To achieve this, aim to pair your groomsmen style to that of the bridesmaids—for instance, if the bridesmaids are rocking a vintage vibe, the guys can don retro three-piece suits.
Rule 6: Your accessories should set you apart.
Now that everyone is matching and coordinated, it's time to pick your extras. To achieve a totally unique look, it's all in the details. Spice things up and wear a special boutonniere or a bow tie, vest, necktie, cummerbund or cuff links in a different color or style. If your wedding palette has two colors, you can wear one of the shades while the rest of the guys wear the other. For a luxe affair, have the groomsmen each wear a tux with a black bow tie and black vest, while you don a white tie and white vest. Don't be afraid to inject your personality into your outfit. Musical? Add a treble clef to your boutonniere. More of a sci-fi nerd? Find a cool pair of Star Wars-inspired cufflinks.
Wedding day shoes (bridal) 
Do: Find your dress first…
Even if you've stumbled upon the wedding shoes of your dreams, hold off from purchasing them if you haven't yet found the wedding dress to match.
If you're going with a shorter dress, your shoes can be a major statement accessory, adding color, glitz, glam, whimsy, romance—or simply a dose of modern elegance—to your ensemble.
…But don't wait until the last minute to buy your shoes
you will need to purchase them in advance of your dress fittings and alterations.
Do: Start researching bridal shoe options…
While wedding dress shopping is the priority, there's no reason why you can't start researching wedding shoe styles and the websites of large-scale retailers
…But don't commit without first trying them on
Consider your venue- indoor versus outdoor or a change of shoe post-ceremony
Don't be afraid of a little (or a lot) of color!
Prioritize comfort!!!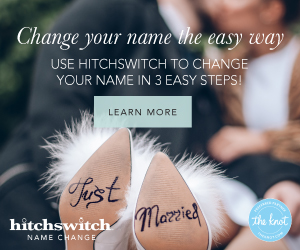 Promo Code – WVP10 and save 10% on any package!!!
Click the link to take advantage of the savings
Wedding Vendors Podcast
Subscribe to the podcast on Stitcher
Subscribe to the podcast on Itunes
Podcast: Play in new window | Download