Wedding Vendors Podcast EP: 50
Finalize the menu and Flowers
Picking which flowers you want for your wedding day

If you are prone to following trends, do not make a floral decision with your florist to early
Make a budget. This is the first and most important step when it comes to choosing your wedding flowers

Find a wedding florist
Lean on the professionals! Discuss how they plan to keep the flower intact and secure throughout the wedding day
Gather inspiration.

Know the basics

Use your color scheme

Start with the bouquet(s)

Embrace your wedding season

Match your wedding style.
Now let's Talk planning and the Menu
Planning a wedding requires a lot of coordination.
Even the most organized wedding planner is going to be working and finalizing details right up until the happy couple cuts the wedding cake. However, there are a few deadlines that every wedding needs to keep in mind. Your catering company is going to need a final headcount a few weeks ahead of time to shop, prep, and make everything beautiful for the special day.
Wedding catering needs a final headcount to finalize your wedding menu at least ten days in advance.
Send the wedding invitation in time
There's a reason that wedding invitations sometimes go out six months ahead of the wedding day. You have to allow for your guests to receive the invitation, make arrangements, and then find the time to check the RSVP card and return to the sender.
You'd be amazed at how many of your guests are going to procrastinate, RSVP at the last minute, or forget altogether.
How soon do you send out the invitation?
This is up to you, but you should require an RSVP from each guest at least four weeks in advance. One, it allows for plenty of time to get in touch with people who forget to RSVP, or their reply gets lost in the mail (or spam folder.) Two, because your caterer is going to need a final headcount to finalize the menu.
Depending on the size and the type of service you would like for your wedding, we're going to want a final headcount and a final sign off on the menu at least ten days before the big day.
A few tips for creating a menu
Not sure what to serve your guests?
There are many details that guests will remember about your wedding day: great music, the happy couple beaming, and, of course, the food. Yes, that means the menu should be on the top of your list of priorities.
Think about the guest list. Sure, your celebration should include the foods you and your fiancé love, but remember you're also hosts.
And, chances are, this might be the largest party you'll ever be throwing. If you wish to cater to as many guests as possible, think about serving popular picks like a filet of beef or a surf and turf option.
Envision your dream timeline.
It's important to think about the flow of your wedding and how long you'd like guests seated and eating dinner. The most common (and quickest) option is serving two courses seated, which could consist of something like wild mushroom soup and the main course. If you're not sure of the timing, this is a helpful rule of thumb: A two-course meal, with a welcome and brief speech, will generally take about 1.5 hours.
Be realistic about your budget. Now's the time to weigh what's really important to you and your fiancé. If fine dining is a must, then maybe you'd prefer to have a small wedding and an over-the-top dinner?
What's the difference between a gratuity and a service charge?
Many catering facilities tack on a service charge of 20 percent, and couples think that this covers the staff tips, but it doesn't. It is often used to cover things like fuel costs, overhead, and wear and tear. You'll probably have to bring a stash of cash to tip the staff. Most brides tip 15 to 20 percent of the total bill and give that amount, in cash, to the maître d' or the wedding planner, who will then distribute it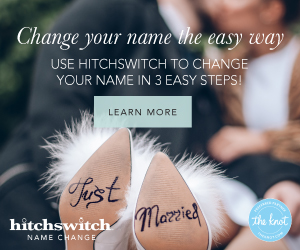 Promo Code – WVP10 and save 10% on any package!!!
Click the link to take advantage of the savings
Wedding Vendors Podcast
Subscribe to the podcast on Stitcher
Subscribe to the podcast on Itunes
Podcast: Play in new window | Download