Marriage Licensing in ND
***PLEASE NOTE*** Due to the COVID-19 Pandemic, marriage licenses will be issued by appointment ONLY.  To schedule an appointment, please call (701) 241-5600. 
Marriage Licensing
In order to obtain a marriage license in North Dakota, both applicants must apply together in person at the Cass County Courthouse to complete the application. Applicants do not have to be Cass County residents.
A North Dakota marriage license allows a couple to get married anywhere within the state of North Dakota. If applicants are residents of North Dakota but getting married anywhere within the state of Minnesota, they must obtain a Minnesota marriage license. Marriage licenses are obtained in the state that you are getting married in, not in the state where you reside.
Hours of operation for issuance of marriage licenses:
Monday through Friday: 8:00am – 4:30pm (excluding holidays)
Important Items
To obtain a marriage license you must be at least 18 years of age. If applicants are under the age of 18, ages 16 and 17 only, under North Dakota Century Code you must have the written consent of both parents or legal guardians. The parents or legal guardians must be present at the time of the application. Legal guardians must bring with legal proof of guardianship.
Both parties must bring photo ID with them (most people would use a state issued driver's license or ID card or passport). Both parties must also know their social security number and it is preferred, but not required to have your social security card with.
If either applicant has been previously married that applicant must provide a certified copy of the divorce decree or certified copy of the death certificate which will be kept on file permanently with the application for the marriage license. Divorce papers must be a certified copy. They cannot just be a regular copy. A certified copy normally will have a special stamp, stating that it is a true and correct copy made off of the original, and a colored or raised seal somewhere on the document which makes it a certified copy.
Both applicants have the option of changing their last name (surname) after marriage. The following options are available:

Change to the last name (surname) of the other spouse
Change to any former last name (surname) of either spouse
Change to a name combining both surnames together separated by a hyphen or a space
One or both parties may move their current surname to become their new middle name and then take their spouses surname as their new last name.

The fee for the marriage license is $65.00. Payment may be made by cash, check or credit card. Payments made by credit card will incur an additional $3.00 convenience fee. There is no discount for premarital counseling in ND.
In the state of North Dakota there is no waiting period after you apply for the license before the marriage may take place. The license must be used within 60 days and may be used anywhere in North Dakota. If the license is unused it will be expired and no refunds are available. If the couple still wishes to get married they will have to purchase a new marriage license.
By obtaining a marriage license it permits you to be legally married, however you are not legally married until you have had some sort of a ceremony with an officiant and two witnesses. Couples have the option of having a religious ceremony at a church or other location or a civil ceremony inside or out of the courthouse. Click here for more information on civil ceremony options.
Information taken from https://www.casscountynd.gov/
Officiant Amber
**Kindle e-book now available!**
I'm so very EXCITED to share the news that my first book, "Navigating Your Wedding Ceremony," is now available for purchase as a Kindle e-book!
This handy guide will help you navigate your wedding ceremony from start to finish with information on choosing the type of ceremony you envision, tips on hiring the right vendors, guidance on the ceremony process, assistance choosing a unity ritual, tips on writing your own vows, and, most importantly, details on obtaining your marriage license.
PLUS, this book also includes a "Wedding Vendor Questions Guide" for you to bring along to vendor meetings and bridal shows!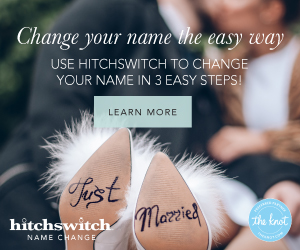 Promo Code – WVP10 and save 10% on any package!!!
Click the link to take advantage of the savings
Wedding Vendors Podcast
Subscribe to the podcast on Stitcher
Subscribe to the podcast on Itunes
Podcast: Play in new window | Download