Wedding Vendors Podcast EP: 52
Make a list of the people giving toasts and finalize the ceremony readings and who is reading
How to Choose Wedding Ceremony Readings
Talk with your officiant If you're already selected your wedding officiant, talk to him or her about including readings in your ceremony.
Some religious ceremonies might not be conducive to additional readings, so it's important to make sure that your officiant is onboard with the idea.
If so, he or she can be a great resource to provide suggestions for readings that will enhance your ceremony, ones that will match your personality and style.
Your officiant can also determine when the most appropriate time would be during the ceremony to include readings so they feel natural and seamless.
How many wedding ceremony readings do you need?
We usually recommend limiting the number of wedding ceremony readings to one or two. Too many readings may cause your ceremony to drag on, and your guests to get a bit bored
Religious or secular?
You, your future spouse, and your officiant will need to discuss if a religious or secular reading would be best for your ceremony. If you choose a religious wedding ceremony reading, you'll likely select a passage or verse from a sacred text, or a religious poem or blessing.
Think about your readers
If you're having trouble choosing wedding ceremony readings, it might help to think about the people who will be speaking at your ceremony
Toasts!
They can be one of the most memorable and cherished parts of the reception, so make sure to carve out time for them when you're arranging the evening's timeline
Planning is important here to so you don't keep guests away from your dance floor and socializing for too long!
Keep the open mic for the rehearsal dinner 🙂
Welcome toast: very traditional, and I do not see these much. Here's how they work-This first toast is most often made by the parents (or father) of the bride, and should combine both a toast to the happy couple and a welcome message to the guests.
The Blessing: If you are inviting someone to bless the meal, do so immediately after the welcome toasts, but before dinner is served.
Maid of Honor and Best Man toasts: Usually will begin if there are other bridal party or family members giving a toast. It's helpful to establish this speaking order beforehand.
The best man and maid of honor usually speak toward the end of dinner—while guests are still seated but after entrées have been served. This way there are no interruptions from waitstaff clearing or serving, but guests are still paying attention. If you aren't having a seated dinner, wait until the servers have settled from making the rounds of passed hor dourves, or until you see that everyone has gotten something to munch on from the buffet table or food truck.
End with the Newlywed toast/Thank You
Toast Tips: First, give your speakers some advance notice. Second, provide a time limit. The sweet spot for a toast is three to five minutes—enough time to share a story and a sweet sentiment, but not so long that guests lose interest.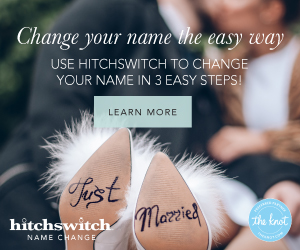 Promo Code – WVP10 and save 10% on any package!!!
Click the link to take advantage of the savings
Wedding Vendors Podcast
Subscribe to the podcast on Stitcher
Subscribe to the podcast on Itunes
Podcast: Play in new window | Download