Wedding Vendors Podcast
 EP – 53 -E-vite the Under garments
Wedding Invitations
Tying the knot? Fall in love with hand-illustrated wedding invitation designs from Evite. Choose from dozens of free invitations, or browse themed wedding collections. Whether your theme is rustic, vintage, or elegant, you can even personalize your invitation by uploading a sweet photo of you and your spouse-to-be. Just fill in the details of your event, or add a personal touch to your wedding invites by writing a custom message to send to your guests. you can set the tone for your special day with a custom wedding invitation.
Easier Event Management
Stress less on your big day by organizing with online invitations. Effortlessly invite your wedding guests and their plus-ones via email, text, or link, then manage your invitation anytime, anywhere, and from any device. Got a partner-in-crime? Add a fiancé or friend as your co-host to help manage the event.
Track RSVPs in real time for an accurate headcount. Plus nudge guests to respond by sending a group or private message—a quick and easy way to follow up! After the "I dos", post photos in your invitation's private feed, so you can return to relive memories anytime.
http://partners.evitecdn.com/Press%20Kit/Press%20Kit/Evite_PressKit_02.2019.pdf
Print menu cards https://www.evite.com/
Wedding  Programs 
Wedding programs not only have a very specific purpose, but they also add an extra special something to your big day. Wedding programs help guests feel included and to understand what is taking place during the wedding ceremony. The program introduces your wedding party, shares essential details, and gives an opportunity to add a sweet, sentimental note for your guests if you have room. Outlined here are all the essential items to include in your wedding program so your guests can be kept in the loop.
Benefits of a Wedding Program
While wedding programs are not required, they are a useful (and sometimes necessary) piece of wedding stationery. Wedding programs are extremely helpful if:
You are having a religious or traditional wedding ceremony, with many guests who are of another faith or culture.
You are having a large wedding, including guests who are unlikely to know the bridal party.
You are having a particularly long ceremony where guests will need something to follow.
You have many people who you need to thank.
You need a space to share directions from your ceremony site to your reception venue.
Those who are short on time or money may wish to forgo the wedding program entirely, but remember that a simple wedding program doesn't have to require much of either. Many guests will appreciate them as a thoughtful gesture and souvenir. Paper is a very affordable medium, and there are plenty of free, downloadable wedding program templates that you could easily customize. Customize them further with free wedding clip art.
Elements of a Wedding Program
These are the different parts of a wedding program:
The Cover
Typically the cover of your wedding program includes the date and/or the names of the couple. It may also include the location and time of the ceremony, a picture, or design element (such as a flower, scroll, etc.) For an added dose of personalization, make the program match your wedding invitations to keep your theme cohesive.
The Order of Events
If you haven't already included your names, wedding date, location, and time on the front cover, consider listing that information on the inside just before the order of events. Then list what will happen during the ceremony, including, but not limited to:
Processional music
Greeting
Readings
Prayers
Exchange of vows
Ring ceremony
Unity candle ceremony
Pronouncement of marriage
Recessional music
Any other ceremony music
Members of the Wedding Party 
This is a simple list of the names and roles of your wedding party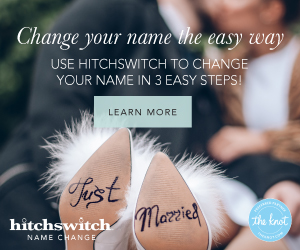 Promo Code – WVP10 and save 10% on any package!!!
Click the link to take advantage of the savings
Wedding Vendors Podcast
Subscribe to the podcast on Stitcher
Subscribe to the podcast on Itunes
Podcast: Play in new window | Download