Wedding Bands and Wedding Plans
Your engagement ring is the center of attention leading up to your big day, but knowing how to pick a wedding band that complements the engagement ring is just as important when it comes to your wedding jewelry. After all, the wedding band signifies your transition from being engaged to getting married, and like your engagement ring, it's something you'll be wearing for the rest of your life. You have the engagement ring of your dreams — now it's time to find the perfect wedding band!
Here's exactly how to pick a wedding band that complements the engagement ring.
Settings
The first step when deciding how to pick a wedding band is knowing the different types of engagement ring settings. The shape of the center stone, the size, and whether or not the ring has a halo all affect the types of wedding bands that will look good with your engagement ring. Brush up on these engagement ring basics to find out how to classify yours.
You'll also need to ask yourself if you want a wedding band that sits flush next to your engagement ring without a gap, or if it's okay to have a little space between the two. Some of this will depend on the setting — for example, engagement rings with high-profile settings, like cathedral and Tiffany, often have space for your wedding band to sit "under" the diamond of your engagement ring, leaving no gap. Your wedding jeweler can suggest the best style(s) based on your engagement ring and personal preferences.
Metals
Next, it's time to choose which color wedding band you want. Traditionally, the wedding band is made using the same type of metal as the engagement ring (yellow gold engagement ring = yellow gold wedding band, platinum engagement ring = platinum wedding band, etc.), but there's nothing set in stone that says the metals have to match. If you like wearing both gold and silver jewelry, don't feel like you have to choose just one for your engagement ring and wedding band. By pairing the two metals together, you'll create a matching engagement and wedding band set that's totally your own.
Pairings
If you're wondering how to pick a wedding band that complements your engagement ring, remember that there's no right or wrong — the pairing should be whatever is most beautiful to you. But if you're feeling stuck, there are some tried-and-true pairings that are known to make a perfect match. We're sharing some of our favorite wedding band ideas below.
Looks good with: round solitaire engagement rings
A curved wedding band is the best wedding band for a solitaire engagement ring. This style fits around the engagement ring, framing it and making it appear even larger by adding sparkle and width. A notched wedding band is very similar — instead of curving around the outside edge of your engagement ring, the band has a small dip in the center that allows it to sit flush under the center stone. For maximum sparkle, add a curved wedding band on both sides of the engagement ring for a show-stopping trio.
How much should you spend on a woman's wedding band?
There isn't a wedding ring cost rule. On average, couples spend three percent of their budget on wedding rings. For example, if your wedding costs $25,000, three percent would be $750. You might decide you want to spend five percent of your budget on rings, and a little less on dessert or music
How much is a diamond wedding ring?
On average, according to jewelry industry estimates, diamond engagement ring prices range from $3,500 to $5,000. That includes the cost of the diamond and the setting, which can add a few hundred or a few thousand dollars to the cost depending on the metal type, the ring design and any side stones you choose to add.
General Rule: You should spend at least 2 months salary on the engagement ring. If, for example, you are making $60,000 per year, you should spend $10,000 on the engagement ring.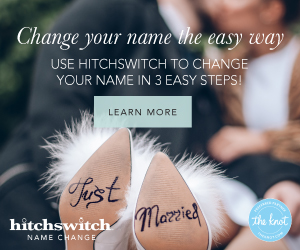 Promo Code – WVP10 and save 10% on any package!!!
Click the link to take advantage of the savings
Wedding Vendors Podcast
Subscribe to the podcast on Stitcher
Subscribe to the podcast on Itunes
Podcast: Play in new window | Download