Navigating Your Wedding Ceremony
Interview with Amber Olsen
Officiant Amber is an American Marriage Ministries wedding officiant based in eastern North Dakota, performing marriages in both North Dakota and Minnesota. On weekends, you can usually find her at a wedding, or chatting on Zoom with a couple currently planning a wedding. Her specialty is casual, fun, light-hearted ceremonies. She recently teamed up with the American Marriage Ministries to publish a book for new officiants and wedding planning couples called, "Navigating Your Wedding Ceremony."
Questions for Amber
How did you get into the wedding industry?
It all began a little over 4 years ago when I attended my brother's wedding. During the ceremony, my mind drifted to curiosity on how someone could work with couples to provide fun, memorable wedding ceremonies that keep the couple in mind when being drafted. How did the couple meet? What do they love to do together? What do they have planned for their future together?
How long have you been doing this?
I've been professionally officiating weddings for just over 4 years. I've married more than 200 couples.
I LOVE everything about weddings. It's a thrill to speak with a couple about how they met, where they see themselves in the future, and get to know the two of them and how they work together as a couple. I want their ceremony to reflect them and their personalities and relationship.
Anything you want to promote? What's next for you?
2020 has been a unique year for weddings. I've also moved from California to North Dakota just before the pandemic, so I'm in the process of re-establishing myself in a new place, networking with vendors, getting the lay of the land. I'm also really stoked about my partnership with AMM to promote my recently published book. (pending: I'm also in the works to schedule and promote a virtual book club with new officiants and couples that want to chat wedding ceremonies, using my book as a guide for discussion.)
Where is the best place for our listeners to follow your journey online?
www.officiantamber.com
@OfficiantAmber on Facebook and Instagram
officiantamber@gmail.com
Book available at theamm.orgMy book is now available on AMM's website at theamm.org.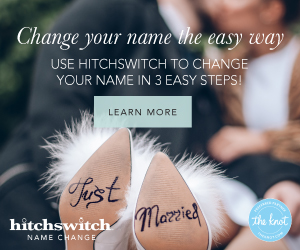 Promo Code – WVP10 and save 10% on any package!!!
Click the link to take advantage of the savings
Wedding Vendors Podcast
Subscribe to the podcast on Stitcher
Subscribe to the podcast on Itunes
Podcast: Play in new window | Download